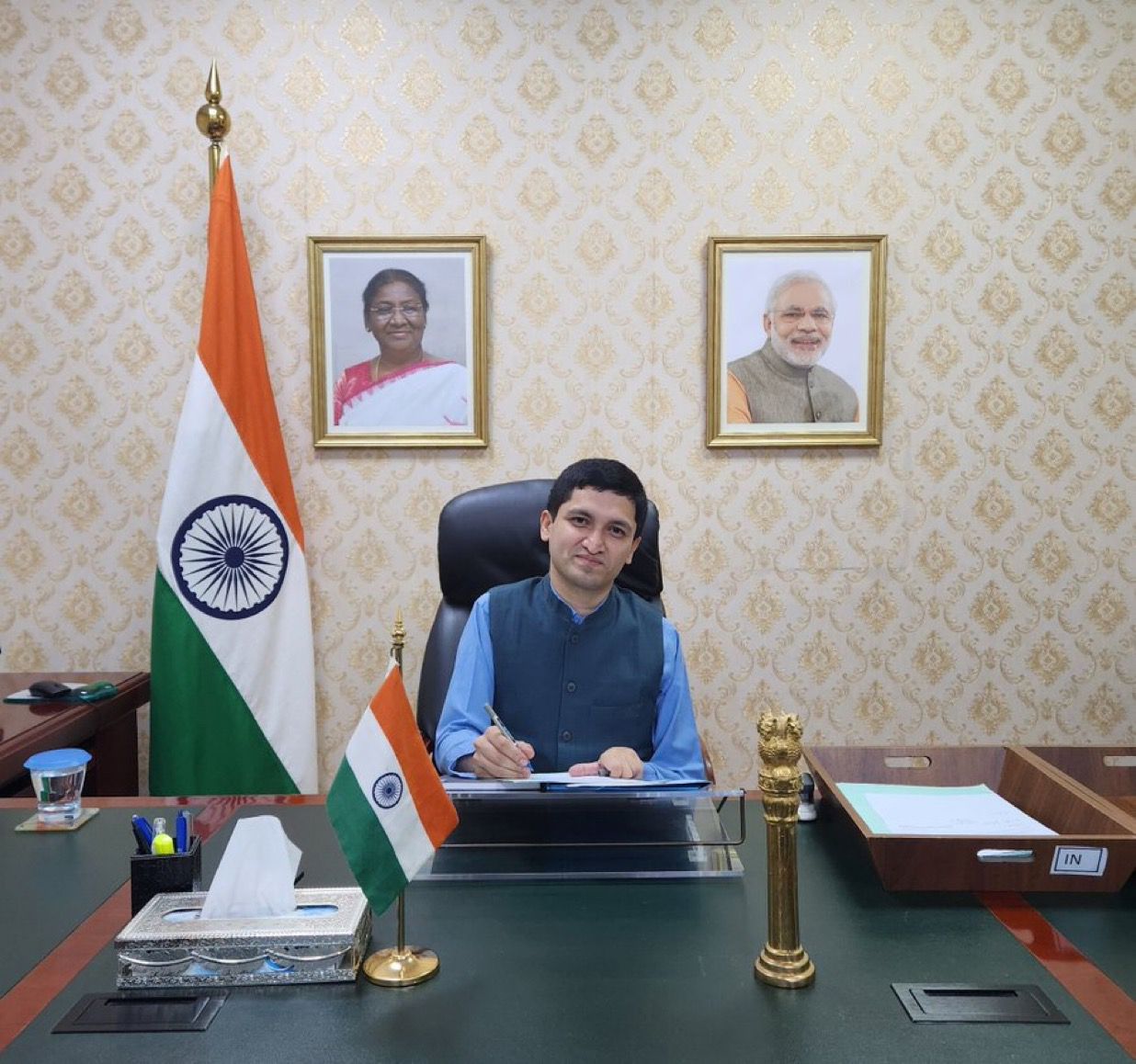 Mohd Shahid Alam

Mohd Shahid Alam is a career diplomat from the batch 2010 of the Indian Foreign Service. He did his Bachelors and Masters from Jamia Milia University, New Delhi in 'Geography'. He had the initial exposure of working in the Gulf Division of the Ministry of External Affairs, New Delhi. He also worked as Deputy Consul General in Consulate General of India, Jeddah and was instrumental during his stint in facilitating the movement of pilgrims coming from India to perform Haj. Previously, he served as Second Secretary (Commerce) in the Embassy of India, Abu Dhabi and as Third Secretary (Language Trainee) in the Embassy of India, Cairo.
2. He opted for 'Arabic' in Compulsory Foreign Language programme of the Ministry of External Affairs and has reasonable functional fluency in the language. He is comfortable in English, Hindi and Urdu languages.
3. He has an eclectic interest ranging from reading books, playing cricket and scuba diving. He is accompanied by his spouse Dr Shakila Shahid who is a medical doctor by profession.
******